products/360-degree-triangular-grip-air-vent-phone-holder-2gg-893480.jpg
Regular price

$14.99 USD

Sale price

$12.74 USD
Grip it tight
Hold it steady
Experience a bump-free, hard-staying in-vehicle accessory that's reliable and high-performing. This 360-Degree Triangular Grip Air Vent Phone Holder is just what you'll need for heavy-duty hold.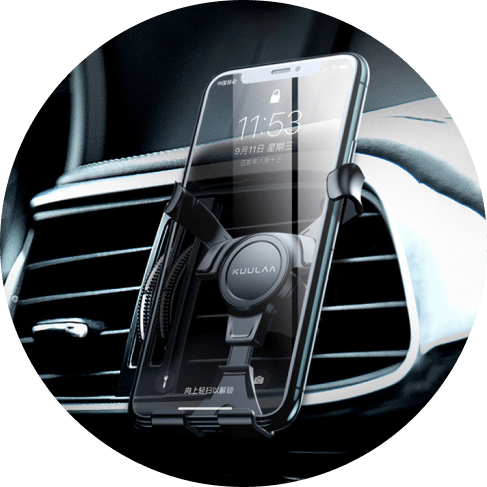 Built to last
Built to hold
Center of force
A spring mechanism in the center of the holder controls the width and length clamps for easy adjustability.
360-degree swivel
At the base of the magnetic ring is a swivel that allows for adjusting your phone to any angle.
The power of the triangle
The triangular shape of this phone holder allows for stable balance of the weight of a smartphone, for complete hold and control of the device, even in the event of hard brakes and stops.
Hold on tight
A silicone-padded claw clip allows for easy attachment to any air vent, all without scratching your vehicle. Plus, a turn dial allows you to customize your grip for looser or tighter holds.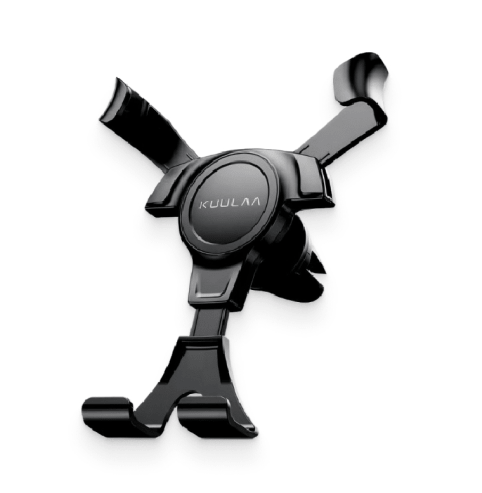 A versatile car accessory
Add elegance and function to any car, truck, or SUV with the sleek 360-Degree Triangular Grip Air Vent Phone Holder. It's a perfect gift for any driver.
Reviews
Our reviews are verified for authenticity
Perfect design to hold my phone very steadily from both sides and the bottom. Easy to install in my car vent. Prefer this vent mount over magnetic ones. Good quality. Definitely recommend this product.

This is an amazing holder. It works great… but with the weight of the phone and case the vents tilt downward.

I highly recommend this product to anyone that likes to use the slim phone case for their smartphone. I will probably purchase another one for my wife so she can keep her hands on the steering wheel most of the time!

My car has a big dashboard and it was difficult to fit a magnetic based car holder. Also, the magnetic hold is not great with a phone case on. This one does the job very well and also holds the phone firmly. Great product.

Amazing product with excellent customer service which is unbelievably exceptional and it is something that just amazes me knowing that around this day and age we would see such amazing customer service and prompt resolution of any concerns related to their products i highly recommend them and one of the best sellers around i will always give them five stars for service and quality of products.

I have been using my phone mounted on the dashboard for navigation for some time, but one thing bothers me, especially in summer: the phone gets very hot after a short while, with all the heat it produces and the sun shining on it. So I wanted to try a vent mount, letting the cold air from the AC cool my phone. With the AC on, the cold air blows to the back of the phone, and the phone is cool now. Perfect holder, recommend it.

This phone holder has the perfect size for my car and it's very straightforward and easy to assemble (without reading the user manual). It's fairly easy to take your phone on and off, as you can slide the phone upward to take the phone out from the holder, so you don't need to make it wide open in order to remove the phone and to preserve the width setting so you don't need to make the adjustments every time you put your phone into the holder. Recommend it.